Metal Sales and Service
At Handy Metal Mart, service covers more than just  metal sales. Our friendly staff is happy to work directly with you to assist and advise you on making important decisions and answering your questions, for projects large and small.
Whether you are an experienced metal buyer or working on a one-time project, we are here to help. We are built on 50 years of operating with integrity…you can trust our dependable and timely service. Have you checked out the different metal fabrication services we offer? We can take your ideas, and even project layouts, to help you reach your project goals in a timely and cost-efficient manner.
Our time-saving customer-oriented metal sales and services include:
Same day delivery
Same day pick-up in Will-Call
As little as 5' minimum on many items
On-site, same day, fabrication services
Friendly staff that know metals to assist you
Acceptance of most major credit cards
We source out "non-inventory and hard to find items" usually with a one day lead-time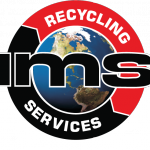 Our sister company, IMS Recycling, offers pick up services. So when you are done with your project, let us know and we will recycle the scraps- full circle and complete service is what we offer.